Full 3D 360° Live Experience
Go right inside the your chosen vr camgirl performers room for a level of intimacy not possible with traditional webcams.
Your Favorite Features. Virtual.
Use a fully futuristic VR interface to do all your regular activities, like chatting with performers and tipping for requests!
Compatible With Your Gadget Budget
VRCams is available for all of the major VR Devices, and you can even use your mobile phone with a cardboard viewer.
Transform your life through our facilitated programs from world-renowned coaches and program.

VR Camgirls are Transforming the landscape Of live VR Porn. 
Our friends and partners :
Vrcamgirl.com | VRChat.porn | chatterbate
| VRStrip.chat | VrStrip.cam | Couplecam.co.uk |
Regardless of your age, sexual preference, and gender, you are very likely to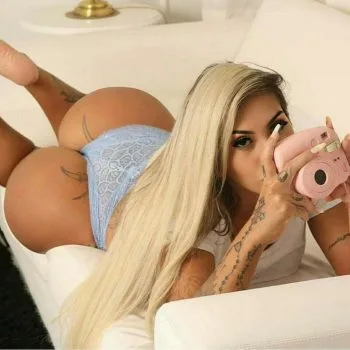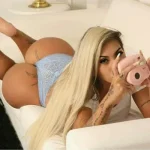 watch VR cam girls. It's something that the majority of people do and enjoy because it exists and it's available to all of us.
There are countless different types of porn, so there is certainly something for everyone, but over time, standard porn can become boring and dull.
You have probably seen many of the videos, you have probably seen the same stories and themes many times.
Even if you avoid porn movies and focus your attention on vr live cam shows, they can eventually feel generic and too similar. So it's easy to see why many people are looking for something more.
This is where virtual reality cam shows come in. With virtual reality cam shows, there's no danger of them becoming boring because it's something different every time. Instead of being on the outside, virtual reality cam shows allow you to be there. You feel involved, present and have a human connection.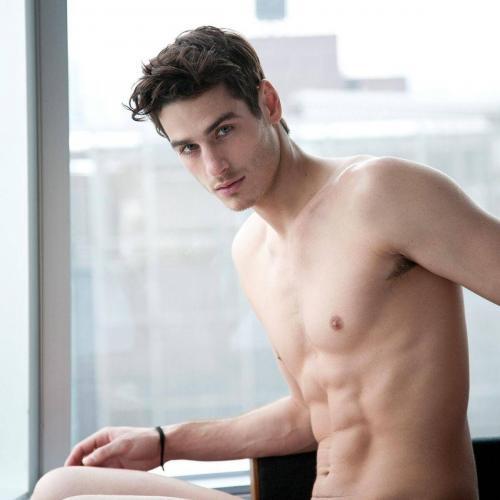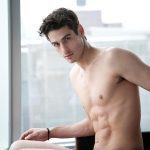 What makes virtual reality cam shows different? If you have ever seen  cam shows, you know what they are all about. They are live streamed videos of people performing sexual acts, a way to watch and participate in live porn. However, virtual reality cam shows offer so much more than what the standard cam girls do.
Gone are the days of generic cam shows, now it's all about virtual reality cam shows and VR cam sex chat rooms. Many people feel that a virtual reality cam show offers them more, a greater thrill and a more genuine experience.
This is because virtual reality technology allows you to feel as if you are there, in the moment and present with everything that is happening. You do not feel like you are separated, lonely, or sitting on the other side of a computer.
When you put on the virtual reality goggles, you can be transported into a sexual experience. This is not the sexual experience you have when watching porn on a computer screen, but a sexual experience that feels almost real.
There are many cam shows that you can watch online, but only virtual reality cam shows offer a realistic experience. It is fair to say that VR cam sex chat rooms are completely unique, and that is why they are so popular.
You can expect a number of things from a VR cam sex chat room, such as: ● A Wide Range of Cam Girls – There are many cam girls to be found online with virtual reality cam shows, which means you will not be short of choice. Regardless of who you are and what you are looking for, you will be able to find a cam girl that meets all of your criteria at VR.
That's one of the fantastic things about virtual reality cam shows, the wide range of possibilities. Everyone is into something different sexually, but virtual reality cam shows cover all the bases.
● A Realistic Sexual Experience – Before virtual reality cam shows, you had to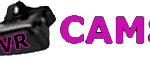 put a lot of effort into finding a sexual partner. You might have gone to the club, met someone from a dating app, or hung out at a bar.
However, thanks to virtual reality cam shows, you do not have to do any of that. Instead of going out in search of a realistic sexual experience, you can have one without living in your own home. Wherever you are, at whatever time, you will always be able to enjoy VR cam sex chat rooms. This means that you do not have to wait when you feel the urge to log on because there is always someone to watch and the virtual reality cam shows are open at all times.
● The chance to get involved – VR girls want to make the experience palatable, so many of them let you participate in the form of tips and adult chats. If there is something you want to see, let them know and request it.
If there's something you'd like to see from a different angle, leave a tip and encourage them to try something new. You can make your own virtual reality cam show by participating and chatting. This is great if you are into something unique or want to see something really special.
● Strong Connections with VR Cams – Thanks to the VR cam sex chat rooms, you can make strong connections with virtual reality cam girls from the comfort of your home. Not only does this make the whole experience much more human and personal, but it's also a great way to combat loneliness.
If you are feeling lonely and craving for human interaction, virtual reality cam shows are full of VR cams just waiting for it. You can get to know the girls, what they like and what they do. You can find your favorite girls, get acquainted in the community and feel a personal connection.
This is not possible with other types of online porn.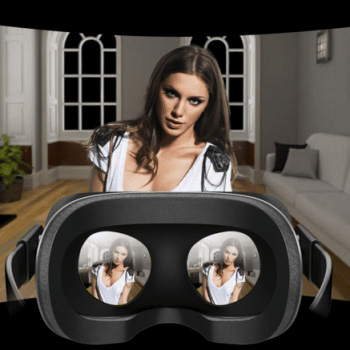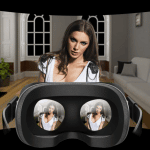 Get started today with VR cam sex chat rooms for the new vr technology of virtual reality porn. With so much on offer with vr technology, there is no reason not to start using VR cams sex chat rooms today.
The sooner you do, the sooner you will see why this type of adult content is so popular. Instead of settling for standard porn that you have seen a million times before, virtual reality porn and vr live cams offer something new and exciting every time you log on.
Enjoying virtual reality porn and cam shows with VR girls is easy, all you need is a pair of VR glasses / VR headset.
Then all you need to do is log in, choose a virtual reality cam show and enjoy what you are offered.
It will not be long before you realize why virtual reality cam shows have become so popular with this human connection.
\You can build up your cam girl fan base using camgirl.fan information on virtual reality –
https://www.theguardian.com/technology/2016/nov/10/virtual-reality-guide-headsets-apps-games-vr
https://en.wikipedia.org/wiki/Virtual_reality
https://www.pcgamer.com/uk/best-vr-headset/
Sign up now and let me in!
Why Should You Watch A VR Girl?
If you are someone who has been debating trying out virtual reality cam girls for a while, what are you waiting for? There has never been a better time to get involved with the world of virtual reality sex chat rooms on webcam sites as there is so much to offer, much of which isn't available elsewhere. There are a lot of VR cameras out there, which means that you won't find yourself short of choice and is better than to watch porn. Regardless of what you are looking for – whether that's a girl next door beauty or something a little wilder – you will be able to find hot girls it on a virtual reality cam show. Our Girls offer a believable sexual experience, one that feels human and real. Gone are the days of being stuck behind a computer screen, now you can immerse yourself in the cam girl world. This isn't something that's possible with other types of porn, many of which feel standard and dull in comparison. There are many reasons why you should watch a VR cam girl, some of which are listed below.
Here's Why You Should Watch a Virtual Reality Cam Girl
● Enjoy a Believable Sexual Experience with a vr camgirl- Though there is a great deal of porn to be found online, there's not much that offers a genuinely believable sexual experience. Whether you are watching a pornographic film or checking in with a standard cam girl, it's hard to ignore the fact that you are sitting and staring at a screen. However, this isn't the case when you watch VR cam girls. Thanks to virtual reality technology and virtual reality cam shows, you can enjoy a much more realistic sexual experience from the comfort of your own home.
● Virtual reality cams Offer a Human Connection – If you are looking for some sort of human connection, focus your attention on VR girls. Not everyone has the time or ability to go out, find themselves a sexual partner and enjoy that human connection. Sometimes, the online world is what you have to rely on. When this is the case, VR chat rooms are able to offer a human connection that's hard to get with standard porn and chat rooms. VR cam sex chat rooms offer a way to connect, communiate and engage with others in a way that feels real.
● There's Lots of CamGirls to Choose From – You don't have to spend too long browsing virtual reality cam shows to see just how many VR webcams there are out there. This means that there's something for everyone, regardless of what you are into physically. You can't deny that everyone has specific likes and dislikes when it comes to choosing a sexual partner, but with webcam girls there is no need to settle for anything less than your ideal. You will always be able to find VR live cams that ticks every box, even if you are into something a little more unique.
● You Can Watch a vr camgirl From Anywhere – A lot of people make the mistake of assuming that virtual reality cam shows are more difficult to watch than standard adult cams, but this isn't the case at all. As long as you have virtual reality glasses to hand, you can watch VR camgirls from anywhere. As is the case with most online porn, you simply have to log on and check out the girls that take your fancy. Whether you are at home or travelling elsewhere, you will be able to access VR cam sex chat rooms. This means you can watch virtual reality cams at any time you feel the urge, regardless of where you are and what you are doing.
● Cam Girls Are Ideal For Lonely Nights – Loneliness can hit at any time and it's not something that's easy to get rid of, that is until you log on and enjoy one of the many virtual reality cams girls that are also online. When you are feeling lonely but you're not able to go out and find comfort, you can rely on webcam girls. It doesn't matter on the time of day or where you are, there will always be a VR cam girl online and ready to take care of your needs. There's also the benefit that webcam girls are there when you want sexual relief, but you don't have physical company or a conversation. If you feel lonely but don't want to go out and socialise, you can simply enjoy everything virtual reality has to offer on our webcam sites.
● Get Involved By Tipping and Chatting – Though virtual reality cam girls aren't physically with you, you can still feel involved and communicate with them. You can tip to request specific acts, ask them questions, voice your thoughts and encourage their performance. It's not simply a case of sitting back and seeing what they offer you, you can make the experience more personal by asking for what you want. If you want a VR cam girl to do something specific, tip her and ask. If you want to see a different angle, tip her and ask. There's really no limit as to how involved you can be with our vr live cams. In this respect, virtual reality cam shows, have a sense of community. You can build relationships with individual girls, as well as always being free to see what else is out there.
There are a lot of reasons as to why you should be watching VR camgirls, so it is no surprise that so many people already are. If you haven't given VR live cams a go, you are certainly in the minority as lots of people already use VR live cams chat rooms to watch VR cam couples whenever they please. Rather than opting to watch porn and standard adult chat rooms, which can become repetitive and generic over time, tonnes of people are opting for VR live cams. This is because virtual reality cam girls offer a more human, enjoyable and interactive online sexual experience so start using our vr webcam sites today free if you have a vr headset.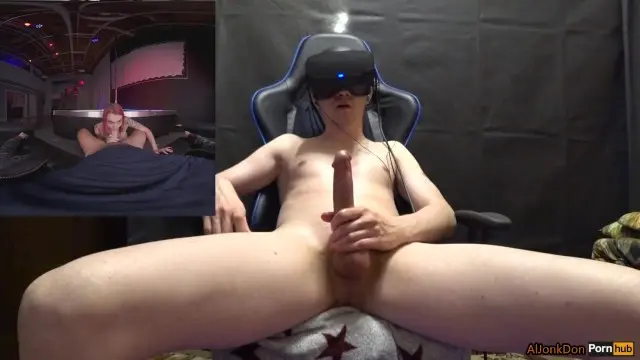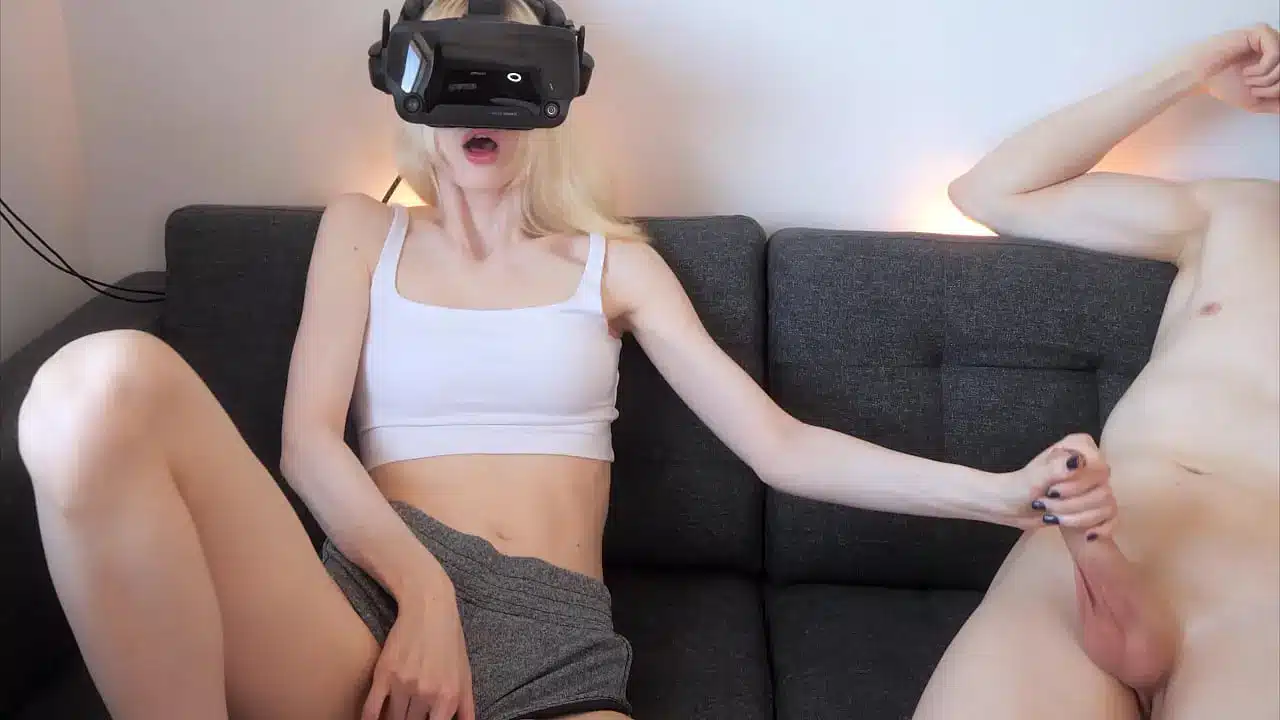 Thanks To VR Cams, Porn Is Now More Realistic Than Ever Before
There is no denying the popularity of porn, millions of people watch millions of videos each and every day. There is no denying the range of porn, with tonnes of categories and adult chat rooms on offer. It's safe to say that there's certainly no shortage of porn out there. However, it's the virtual reality cam shows that are really gaining a huge amount of popularity. As virtual reality technology has developed, a vr camgirl and adult chat rooms with live cams can now offer a more personalised, human and enjoyable service. Rather than simply sitting back and watching a standard cam performance, you can now get involved and feel as though you are there. For those looking for a more realistic pornographic experience, virtual reality cam shows are ideal.
Why Are Virtual Reality Cam Shows Quickly Becoming The Most Popular Type of Porn?
● It's Great For Experimentation – When it comes to sex, live cams are endless kinks and new things to try. However, trying them for the first time can be a nerve wracking and daunting experience. Luckily, live cams in virtual reality cam shows allow for experimentation without any of the nerves. It's a good way to experiment with sexuality in a safe way, without the fear of being judged or questioned. You can try something in a VR cam sex chat room without worrying about what you'll do if you don't enjoy it or if it's not what you expected. Similarly, you can try something in a VR cam sex chat room and know you like it before trying it with someone else. For example, you could explore BDSM or what it means to be a submissive without judgement. It provides an opportunity to get used to what you like sexually, as well as building your confidence in regards to being sexual with someone else. Once you have explored what you like via VR cam girls and the live cams, you can then enjoy the same things in real life. Anyone who is embarrassed about a kink or what they are into, can use a virtual reality cam show to try it out. With VR cam sex chat rooms, there's no need to involve anyone else in real life.
● It Can Help Ease The Feeling of Loneliness – Everyone has felt lonely at one point or another, some more than most, and VR cam sites provide an escape from this. Virtual reality technology allows a person to escape the real world in favour of finding pleasure and happiness elsewhere using vr live cams, all without having to go out and start a sexual relationship with another person. As virtual reality provides a realistic experience for users, you can build a relationship with VR cam girls. These relationships are strong, sexual and housed in a safe environment. Anytime loneliness strikes, there is always going to be a VR cam girl online to ease the feeling.
● It's a More Human Experience – There is no denying that virtual reality cam shows offer a more human experience, it's one of the main reasons as to why they are so popular. A lot of people already using standard chat rooms find themselves going on to experiment with virtual reality cam shows, as they tend to offer users a lot more. When standard chat rooms and porn websites fail to hit the spot, anyone with VR glasses can quickly transition to VR camgirl chat rooms and enjoy a much rmore personalised show. Many VR cam sex chat rooms allow users to influence the performance by tipping girls and requesting acts, which only adds to the human experience. There's less of a barrier between performers and watches, as virtual reality bridges the gap.
● It's Simple and Straightforward – A lot of people make the mistake of assuming watching VR cam girls is complex and difficult, but this isn't the case at all. Thanks to advances in technology, watching a virtual reality camgirl has never been easier. All you need to do is put on a pair of VR glasses and enjoy a range of VR cam sex chat rooms. There's no confusing software to deal with or expensive equipment to buy, enjoying these girls really is as simple as owning a pair of virtual reality glasses. This means virtual reality cam shows are a possibility for many people, including those who already own virtual reality glasses for gaming.
● There's No Judgement – As anyone who has visited a strip club or similar establishment will know, that is a great deal of stigma and shame around doing so. Though there is nothing wrong with enjoying strip clubs, many people have the worry of being seen by family and friends as this could lead to judgement. With VR chat rooms, this isn't an issue. There's a great deal of security and confidentiality with virtual reality cam shows; other than you, no one else will know what you are watching and what you do with your free time. Rather than worrying about being found out, it's possible to sit back and enjoy virtual reality cam shows fully. Virtual reality cam shows are a completely judgement free zone for anyone, regardless of what you are watching on the live cams.
There is certainly no shortage of reasons to try virtual reality cam shows, especially if you are looking for a new and unique online sex experience. Though there are a tonne of standard porn options out there and many of them continue to draw in millions of views, it's hard to deny the connection and relationship that is built via VR sex chat rooms. When you consider the fact that virtual reality provides an experience that is extremely close to real life, it's easy to see why so many people are now opting for virtual reality cam shows. Gone are the days of virtual reality being a out of reach for the average person, as  VR camgirl chat rooms are now attainable with ease for anyone interested.
Don't get left behind
check out this amazing new cam show technology